We're By Far Australia's Best Value Agency!
We're one of very few 5-STAR rated agencies in Australia and for an extremely limited time only we're offering a 50% discount on all our website and SEO packages with no setup fees!!
We GUARANTEE results, so if you're ready to work with an agency you can actually TRUST to start rapidly growing your business please fill out the form below and one of our amazing team members will be in touch with you shortly!!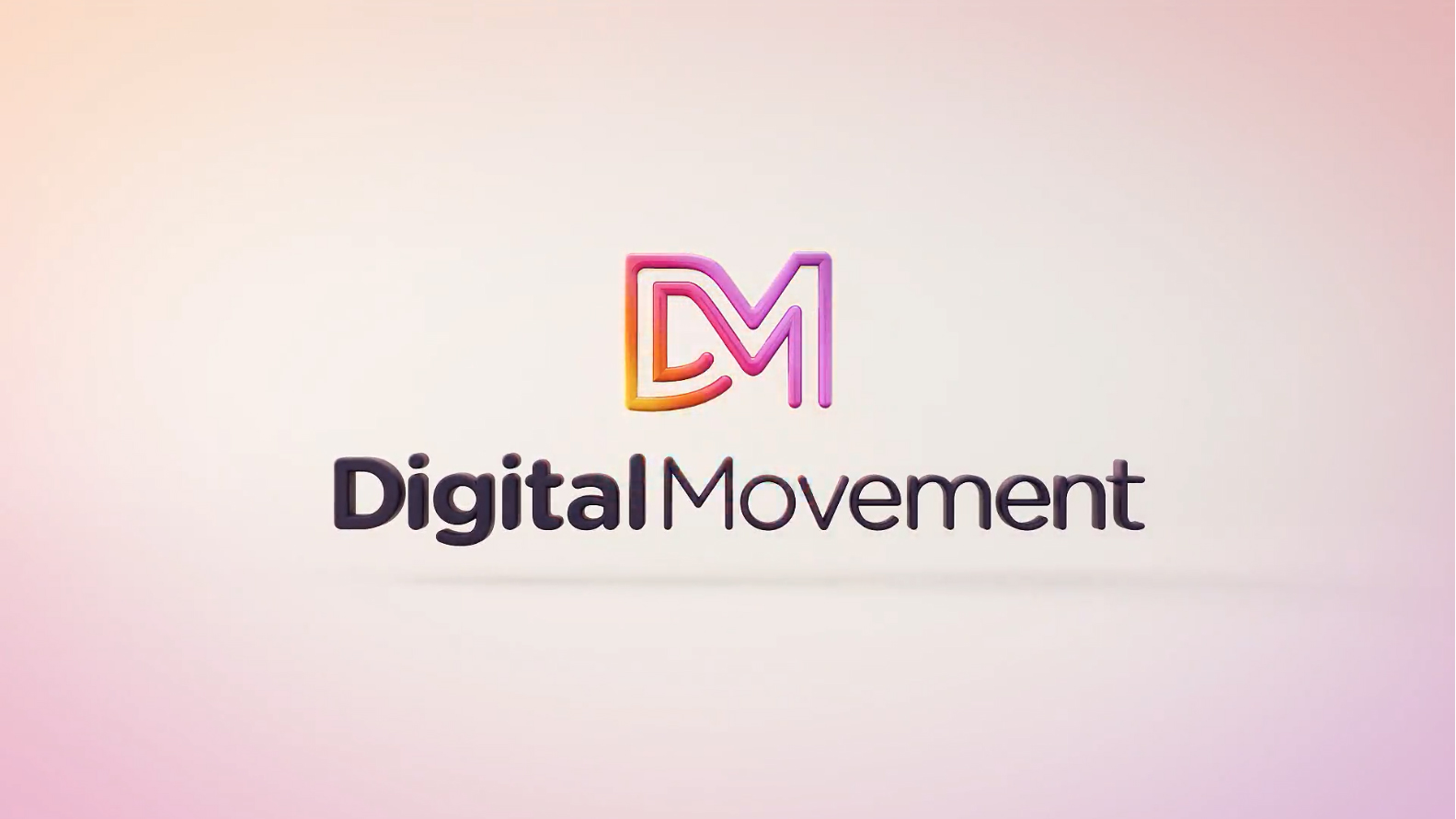 Crystal Patter
09:43 26 Jul 22
Martey has gone above and beyond to help me find the right solutions that best fit my business and current needs. I was met with prompt responses and solutions to all of my concerns. Thank you for helping me as much as you have Martey.Digital Movement is a company I would be more than happy to come back to!

Zero Waste Co
11:08 25 Jul 22
These guys are great, within 12 months they got our website back on page one! We look forward to the next 12 months and more of what we can achieve!

Garry Jaffrey
10:39 28 Jun 22
Thankyou DM Team for supporting us with a great website design..

Scotty Jones
04:38 28 Jun 22
What can I say here, We are new to to all things Ecommerce, so we sort some help to get things really moving, we came across Martey and the crew at Digital Movement, hands down the best move we have ever made, very professional but kept communication at a level we could understand, life's exciting with these guys involved, I have 1 msg to those that are new to all this and are looking for some help ... "You found it".

Sasha Luxe
08:35 06 Jun 22
I would like to say that the whole team at digital movement have done an outstanding job from start to finish designing and developing the website for my new business. The communication between us was fast, clear and the guys were able to suggest edits amongst other things that have given the website that modern, fresh and vibrant look I was after. The final results have truly exceeded all my expectations. You guys went above and beyond and I truly appreciate all your hard work. Thank you!

Artful Yoga Gallery
00:52 31 May 22
I have been really interested in growing my business and as a new business owner there are so many things to do, so much to keep up with, and money and time exhausted. When I went with Digital Movement (DM) to help business (Artful Yoga Gallery), I could offload a lot of my anxieties about what I need to do/ timeline in which to do it etc. Digital Movement helped with the advice on strategies, the management of my SEO and the overall coaching on how to make my online presence work for my business. With the things I now know, any advice I would give to others is get the FOUNDATIONS RIGHT! Build the right website, get the right keywords, and think about locations of your services embedded into your online presence. It's a game of patience, but also strategy, and Digital Movement know strategy. They changed my whole business game!.Thank you DM team.Artful Yoga Gallery

Shellcove Skin
07:02 19 Apr 22
We employed digital movement for an Ecommerce Website build and SEO. The Website is amazing, Martey was so patient with the back and forth that it took to fine tune exactly what we wanted. We are now about to start running Google ads with them and look forward to continuing the working relationship.

Cassie Pleming
01:08 08 Apr 22
I spoke with the wonderful Marty today. Although Digital Movement didn't have the services that would work best for my business, Marty was happy to spend some time on the phone offering me other solutions. I really appreciate his honesty and transparency, it shows this business have integrity and the clients best interest at heart.

Inspire Concrete Group
20:09 26 Mar 22
Working with Daniel and Stuart for a year now and have increased our organic traffic by 300%. Thanks guys.

Stacey Radbron
23:49 23 Mar 22
I did not take picking a digital marketing company lightly. The team I worked with at Digital Marketing have been a lot of amazing things but the main reason I went ahead with them was because they felt like home and that to me means trust. There is so much competition and I really felt like they wanted to see my and my business succeed. I can't rate them highly enough! Thank you guys.

Louise Clarke
01:28 09 Mar 22

Scott Mccallum
23:46 20 Feb 22
The crew at Digital Movement worked above and beyond to get our project over the line. Very happy with the result and looking forward to having some great SEO work keeping our business at the top of it's game.

Victoria Wall
03:37 19 Feb 22
The DM team made the complicated process of building a website and SEO so simple for us. We had a tight timeline & they did an incredible job to work with us & get it done. We love our website and are so happy to continue our relationship with them as our business grows.

Troy Randall
06:31 16 Feb 22
Daniel from Digital Movement is got to be the best in the business that I have ever work along side with. I am the owner of Pain 2 Performance and have dealt with a lot of web designers in my time and no one compares to Daniel..Can not thank him enough for everything he has done for my business.

rachel ware
06:11 16 Feb 22
Stuart and the Digital Movement team have gone above and beyond in helping me get my beauty business off the ground. They have assisted with my social media and Google campaigns to help generate quality leads instantly. Thank you guys!

DAVE MONTY
05:50 07 Dec 21
The guys at Digital Movement have been great in providing support, guidance and professional structure to my business. Always accomodating and a pleasure to speak with and conduct business with. Highly recommend

Muktar Ali
21:42 06 Dec 21

Currently using digital movement, I struck some real financial troubles and asked them for some help because i had trouble paying, All i can say is they took my health and mental well-being and fully accommodate me and my concerns thank you so much to the team at digital movement.

Stuart Helmreich
03:38 30 Nov 21
Updating my website, and they have improved my page speed well!

nathan nish
10:50 10 Nov 21
Great service, up to date information with my campaign and good quality workman ship with my websiteWould highly recommend

Casa Loréna.
05:23 05 Nov 21
Been struggling on my own for last 7 months. An initial conversation with Damian Coyle immediately put me at ease. I signed up and it's the best decision I made. Damian Coyle, you are the best! Speaks to me like a person, helps me, and no matter how much of his time I take, he never lets me feel like I'm bothering him. Can't recommend enough and look forward to smashing my goals. Thankyou DM you rock!

danny gambaro
00:58 28 Oct 21
Our experience with Digital Movement has been nothing short of fantastic. They have over delivered with our SEO and we recently engaged DM to run our Google ad campaign . In our first month we generated opporiuntteis worth $75,000 with conversion at above 20%. Amy is a pleasure to deal with. We expect to do allot more with Digital Movement in the future

Jamie Carpenter
06:28 20 Oct 21
Digital movement are very professional in what they deliver & very easy to work with. Stuart is always happy to help out any way he can.Stuart & his team are outstanding at what are do.from Jamie @ Around The Bend Plumbing in Canberra

Mark Fitzgerald
11:05 08 Oct 21
Martey and Amy have effectively become part of my business. They are invested in my outcomes and are as excited as I am every time we have a win.I've engaged digital marketers in the past and wondered exactly what I was spending money on (no results, no communication) but Digital Movement have my full trust and, to be fair, my gratitude.The results have been stellar - 3 keyphrases on page 1 within 3 months and the team are just about to do another push.If you're thinking of using them I'm very happy for you to contact me directly for a reference but, spoiler alert, it will be glowing.

Kurt Styles
03:29 05 Oct 21
We have recently used Digital movement to build our new website, switching from another provider. We have found Stuart has been more then helpful and made the process as easy/stress free as possible. We are more then happy with the new website, Stuart and the team have listened to our ideas along with applying their expertise in digital marketing. Very happy customer.

Michael Martino
22:19 20 Sep 21
I Had Stuart from Digital Movement look after my website for my business Martino Painters. We were extremely happy with his services. Website turned out amazing and anything we wanted was no hassle at all. Definitely recommend.

Narre Warren Locksmiths
22:32 16 Sep 21
We have been working with Daniel from Digital Movement the last 3 months and very happy.His work is heads and shoulders above the previous 2 other companies we used before who did very little other than send an invoice each month.Thank you Daniel for helping us survive during the melbourne lockdowns and so glad you are helping with our digital marketing.

Roopal Singla
03:41 25 Aug 21

Mako Bosnic
12:09 30 Jul 21
The Digital Movement team were wonderful to deal with, quick to respond to any request (and there were many) and the website looks great. Highly recommend.

John Smith
23:43 09 Jun 21

After some false starts with other companies, it was great to have the help of a company that listened and made the process so very easy. A big thank you to Martey and his team for a job well done!

Scott Wooldridge
08:40 28 Apr 21
I have had a sensational experience working with Digital Movement. I worked with their team to build a new website and start SEO for my business Wooldridge Constructions and I am very impressed with their work. I'll recommend working with them to any business owner!

Suzann Pendergast
07:17 26 Apr 21
Stuart really took the time to understand our business and more importantly where we wanted to take it. It's only been about 6 months and the traffic increase is incredible. No more chasing work... it comes to us. One of the best business decisions we've made. Highly recommend.

We are very impressed with what digital movement has done for web site. They're service they have provided was excellent and we highly recommend them if you are looking into growing your business online.

Matt Goddard
06:43 24 Feb 21
We engaged Daniel and the team at Digital Movement to revamp our website and help with our SEO. From the initial discussion with Daniel at our office, the Digital Movement Team have been superb with the level of service, responsiveness and overall quality of our website. I would highly recommend them to anyone looking to engage a digital marketing agency!

Travis Carli
03:36 24 Feb 21

Andrew Legg
22:04 21 Feb 21
Digital Movement we're sensational to deal with. They contacted my business Fossil Landscaping to re-do my old website as well as undertake SEO for the new website they would build and I could not happier with the results. I did a bit of quote shopping before signing up to their package to make sure I was getting a good deal and I got a better website with more pages and a more comprehensive SEO campaign for far less than I was quoted from any other agency. Cheers for your great work guys! A+++

mohammad khateib
03:14 21 Feb 21
Martey from digital movement is a pro at what he does. He has brought our vision to life with our website, we couldn't be any happier. He is there every step of the way no matter what the time is, very dedicated to his work. Him and his team work around the clock to make sure everything you want done or if anything you want changed gets done as fast as possible.Couldn't recommend this company any more then I possibly could.The prices are reasonable for their services. You actually get what you pay forThank you digital movement !!

Tara Houlahan
00:04 19 Feb 21
Thank you to Stuart and the team for creating my online presence through Google and helping me achieve a top 3 ranking within a couple of months!

Steve Bailey
20:29 19 Jan 21
Marty and the team did an awesome job on the website for our business Bailey Excavation & Civil was very patient as they worked to give us exactly what we wanted can't recommend them highly enough !!!

Heath St Clair
04:17 18 Jan 21
Had the pleasure of dealing with Digital Movement on redoing my company website and SEO.Words can not explain how happy I am with the result and professionalism of Martey and the team.Martey was there to answer any question I had at any time of the day, and sorted out any issues in no time at all.Very happy with Digital Movement and will not hesitate to recommend anyone who needs there services.Thanks again

Angie Bell
03:15 04 Dec 20
We used Digital Movement for our new website and were very happy with the level of service they offered. Nothing was too hard making the whole process smooth and easy. Thank you to Stuart and his team for all your effort we are very pleased with the result and the amount traffic that has come in though our website so far. Would highly recommend. Angie Air Central Air-conditioning

Author – Chrissie MichaelsFive star plus appreciation to Stuart and the team at Digital Movement for custom building me a website from scratch, in support of my recent grant from Creative Victoria and Regional Arts Victoria. Digital Movement were very easy to deal with and always exceeded expectations. Their process was outlined very clearly and everything was completed within the given time frame. Would recommend to anyone looking for a totally reliable marketing agency with a creative flair!

Januta Ribinskas
22:57 29 Nov 20
Martey has been amazing to work with and to achieve my completed website. He excels at customer service, knowledge within his industry offering a consultative approach the to the end. Nothing is too much. I would highly recommend Martey and his team for your next website project.

The Paperback Bookshop
02:37 13 Nov 20
We had an excellent experience with Digital Movement. Stuart took time to understand our business, and carefully tailored their service to our specific requirements. They were always accessible and clearly explained complex technical details. In particular, they worked closely with us and had a flexible approach, so that together we developed a quality product that has improved our customer engagement and benefited our business

Ilona Bruckard
00:23 11 Nov 20
Having recently become a customer of Digital Movement, I found the service to be fantastic. I am able to speak directly with the staff managing my campaign and get immediate feedback. Questions are answered virtually immediately in clear and concise language. Initially, I was sceptical to even speak to anyone about Google Adwords etc, due to the constant calls and emails from companies chasing our business, but so far I am very happy I took the time to listen and chat with Stuart. Highly recommend.

Land2Sea Electrical
22:48 05 Nov 20
Working with Digital Movement has been nothing but a breeze. Martey has always kept me up to date on what is going on and what the next step should be and checks in to see how business is doing. Would happily use Digital Movement again 👍

Elise Robinson
09:07 05 Nov 20
Martey and his team have built a seamless and professional website. They are responsive getting back to me before and after hours to help with any technical help I've required. They have gone above and beyond to help make our website work for us and save us money on advertising.
Testimonials
See What
Our Customers
Are Saying About Digital Movement